I min barndom gikk Flæsen mellom flere øyer på Sotra, med Møvik som base. Jeg er interesserte i å vite om båten fortsatt eksisterer og evt hvor den er. I NIS Skipsregister heter båten Flænsen, med kjenningsignal LDKG. Registert eier solgte båten til en på sørlandet for ca 15 år siden. Etter det slutter alle spor om båten.
Jeg er ikke interessert i en "stor-stilt" aksjon for å finne båten. Dagens eier er kanskje ikke klar for å se etterlysning av båten sin. Men hvis noen ser den og kan fortelle meg hvor den er, så hadde det vært fint.
Hvis den er i dårlig tilstand, så kanskje en tidlig eier eller lokal lag på Sotra kan være interessert. Ikke vet jeg :-)
Jeg kan kontaktes på ole@mjelde.dk
Built by unknown shipyard, delivered to occupying forces in 1943. 34 gross tonnes, 49,7 fot lang og 15,1 fot bred. 

In 1945 taken over by the Royal Norwegian Navy, which in 1950 sold her to A/S M/S Sundbussen of Klokkarvik.

Sold in 1957 to Nils Garmann of Lokøy, renamed Flæsen. 

Sold in 1970 to Øygarden & Sotra Rutelag, for use on the local service between Møvik and Storesund.

Sold in 1981 to Partrederi Børsild, Bergen, renamed Flæsenfjord, used for excursion work.

Sold in 1983 to Knut Nygard of Husnes, renamed Bias Bay.
Kjøpt av Roger Haugen den 13.12.2001, men han solgte båten videre for ca 15 år siden til en på sørlandet.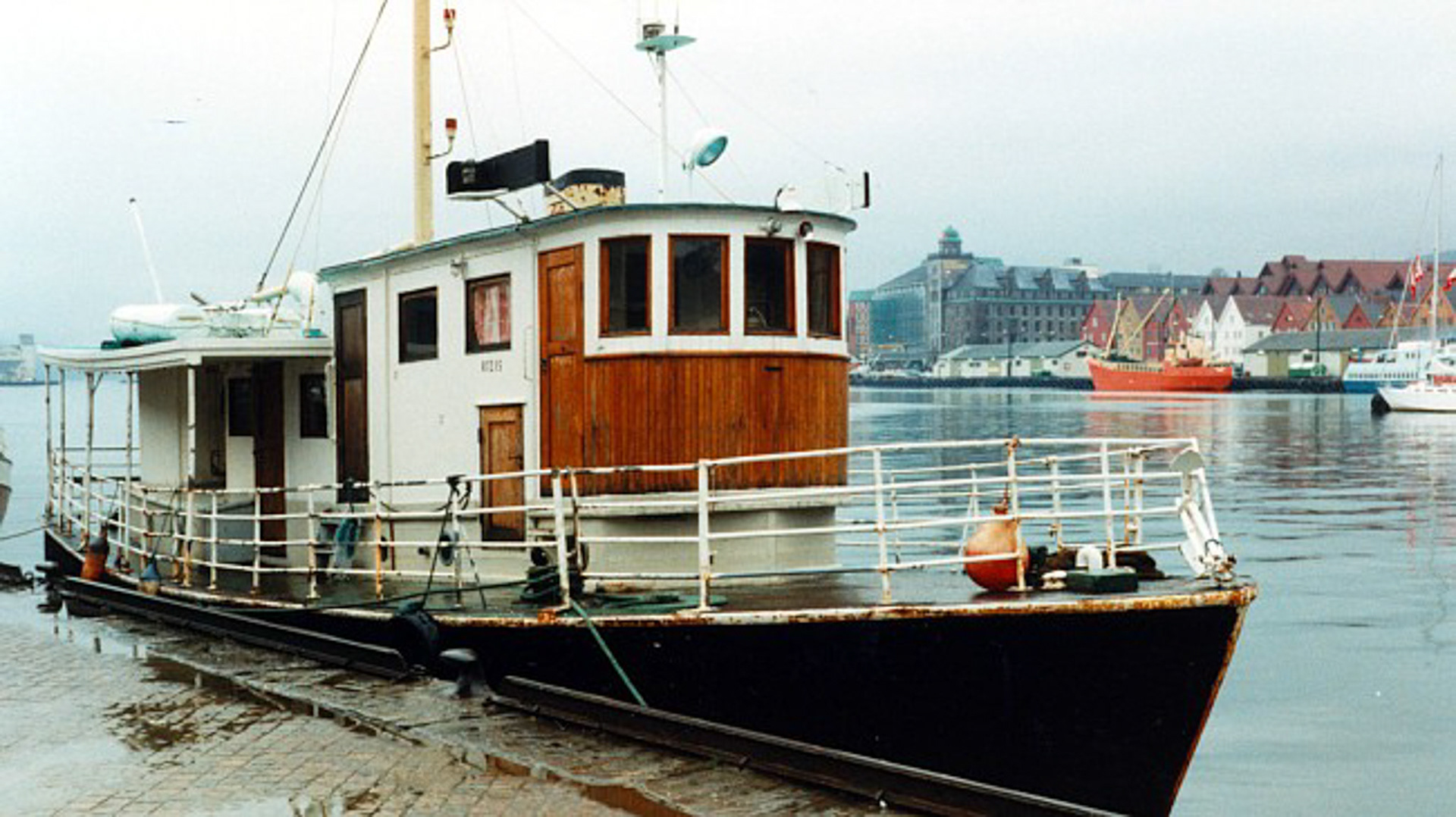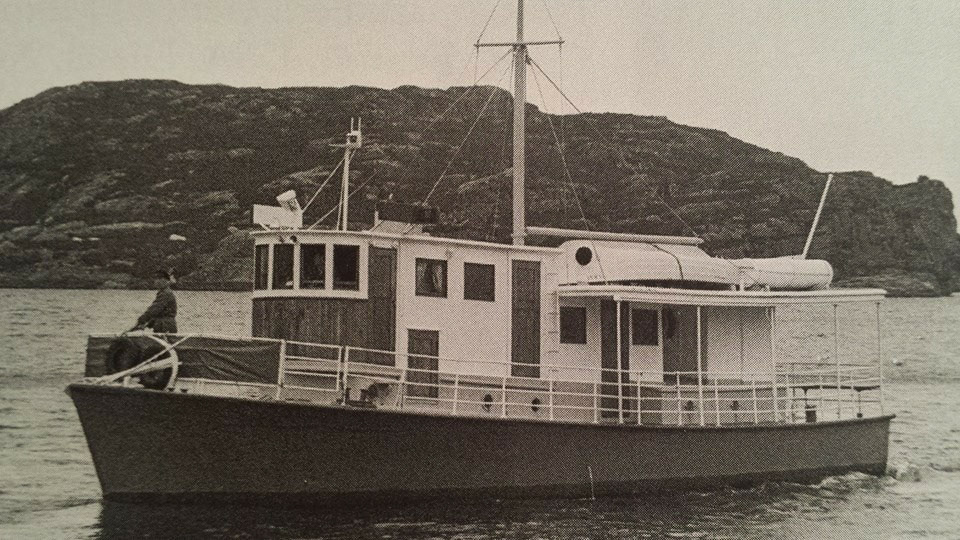 Dette bildet er tatt like utenfor Møvik